Welcome to Central Compounding Center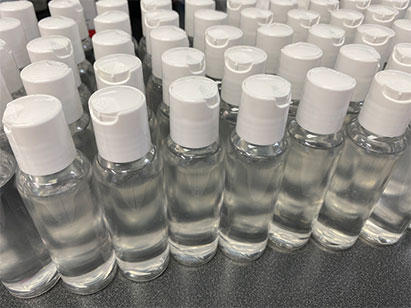 READ ENTIRE MESSAGE: When your prescription is ready for pick-up at Central Compounding Center South located at 6224 Fayetteville Rd. Ste #104, Durham, NC 27713, we have curbside pick-up due to the Coronavirus. Our hours are from 9-5:30 Monday-Friday with a break from 12:30-1 for lunch. Call or text us at 919-484-7600 when you arrive. Thank you for your patience.
PLEASE NOTE:We are making small batches of hand sanitizer when we can find the required ingredients. Call 919-484-7600 to check on availability!
Notice: We will be adjusting prices in January 2020 due to the rise in costs on supplies, pharmaceutical ingredients and new regulations that require a great deal of change to our process and facilities. We are working on our procedures to create efficiencies which will keep increases to a minimum.
Central Compounding Center South is a compounding only pharmacy specializing in customized medications located in Durham, NC; specializing in customizing medications to meet the needs of each individual patient. We will work with your doctor, veterinarian, or other health practitioner to prepare a medication that is just right for you or your pet!
Our state-of-the-art compounding facilities contain the latest technologies to provide you with the highest quality compounds. Our pharmacists and staff have over 70 years of combined experience in compounding and have received extensive training in specialty compounding and nutrition in order to provide you with the best information and the highest quality compounds.
Central Compounding Center South offers a wide array of compounding from customized hormone replacement therapy to veterinary medicines.
Some of our specialties are:
Hormone replacement therapy for women and men
Salivary hormone testing
Adrenal fatigue
Erectile dysfunction ("impotence") medications such as Tri-Mix
Nutritional supplements
Pain management
Pediatric medications
Sterile medications such as eye drops and methyl-B12
Autologous serum tears
Veterinary medications
Dermatology
Clinical trial services
We are proud to be a PCAB-Accredited Compounding Pharmacy. PCAB is an accrediting organization through ACHC that assures compliance with the highest quality standards and industry guidelines. Achieving compliance involves an extensive onsite survey and annual verification to ensure compliance with the non-sterile and sterile pharmacy compounding process defined by USP <795> and USP <797>.
We are also members of PCCA (Professional Compounding Centers of America) and IACP (International Association of Compounding Pharmacists) which are both dedicated to advancing and protecting compounding pharmacy.
We are your problem solving pharmacy and your trusted partner in North Carolina! Let our staff know how we can help!

Sterile
Compounding

Hormone Therapy for
Women

Hormone Therapy for
Men

Veterinary
Medications

Weight
Management

Nutritional
Supplements